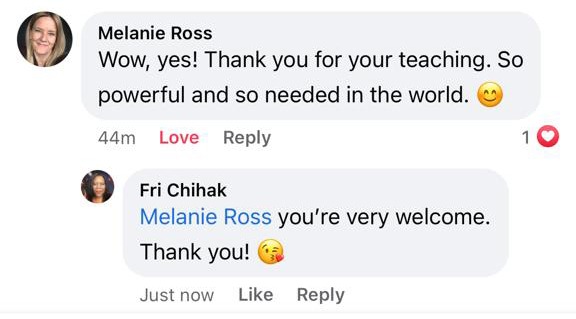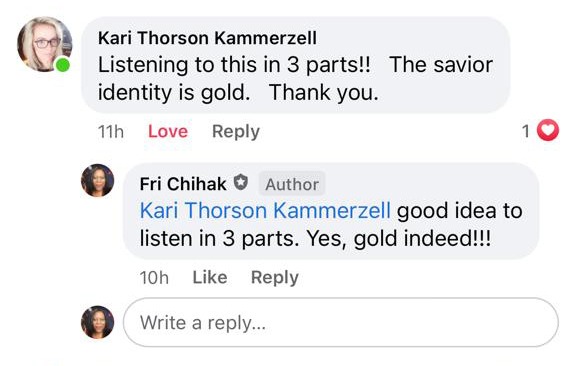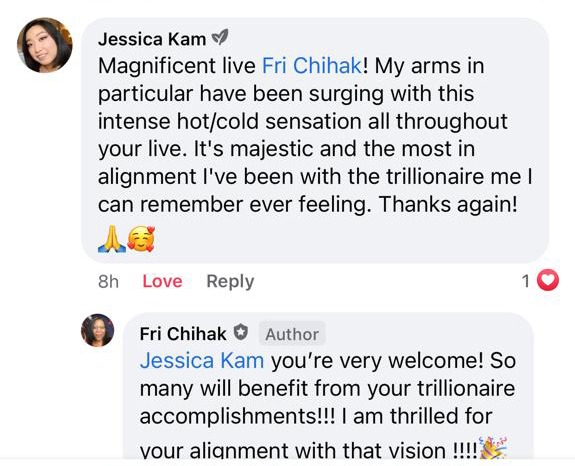 Thank you for helping me diversify and create solid growth and real wealth, Fri. I now have a growing real estate portfolio, in addition to my thriving CPA and coaching practices. You are helping me create a legacy. Thank you!
Fri, thank you so so so much for your help and guidance and support. Amazing things are happening. I got a BIG Project contract and the client reached out to me personally. I am thrilled and grateful for this unfolding. Thank you, Fri! Thank you! Thank you! I look forward to witnessing all the other miracles on the way.
Working with you helped me to see how everything in my life is connected. When I first found you I was floundering around trying to find my purpose. While working with you I tapped into my true metaphysical purpose and have created a successful practical magick consulting company myself that is on it's way to 7 figures. All is so much fun, ease, and play! You know how to find the root of any block and how to dissolve every single one! Thank you Fri, you changed my life and vicariously the lives of all my clients!